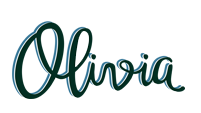 Olívia distinguishes herself in our family, opening a new path in our Group. She reunites the best of our popular recipes and adds to it new seasonings and textures.
Brings to the table what she saw around the world, which results in an explosive combination of flavors and feelings, specially inspired by Asia and Middle East.
One thing is for sure, the plates will be more exotic, but our philosophy remains the same: quality in first place.
We are sure that you will like Olívia; she already likes you!
Will we see around the corner some day?