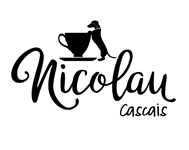 Under the desire for a house near the sea and fulfilling the requests of the various visitors who visit us in Lisbon and Porto, Nicolau Cascais was born, after the search for the ideal space that would welcome the aura so intimately linked to the space in downtown Lisbon and similar to what happens in this one, the all day cafe in Cascais intends to receive, in addition to the locals, several visitors from all corners of the world and even furry friends, being the pet-friendly space.
The proximity of the sea brings news to the menu that, in addition to having the icons of Nicolau Lisboa - such as eggs and the famous lunch and dinner dishes that are an example of Bowl Nicolau, roasted vegetables with protein of choice or Coconut Rice Pudding - guarantees several surprises. Thus, Tom Yum Shrimp Soup stands out , born from the admiration for Asian cuisine or Nicolau's Favorite , which consists of roasted heart cabbage with romesco sauce, caramelized bacon and pistachio and, other suggestions allusive to this village, such as Homemade Ice Cream , chocolate or strawberry milkshakes , Nicolando craft beer , granola and homemade butters, kombuchas and even some merchandising items. Our menu is full of flavor and health and includes several vegan and vegetarian options such as delicious Vegan Pancakes or Pumpkin Risotto, with coconut milk and goat cheese.
We follow with Nicolau Lisboa's identity but with a new look adapted to the line breeze.
Come visit us!
Book your table
at Nicolau - Cascais
Address: R. Freitas Reis 26 A, 2750-357 Cascais
RESERVATION
Reservation duration - In order to guarantee the best experience, we kindly ask that all members of the reservation arrive at the scheduled time, as it may not be possible to postpone the next reservation.
Table assignment - Unfortunately, we cannot guarantee specific tables and seats, however leave your comment registered that our teams will do their best to satisfy your requests.
Groups - For groups of more than 6 people, they will be subject to confirmation by the Restaurant team.
Last minute changes - Any change to the original reservation request is the responsibility of the customer.