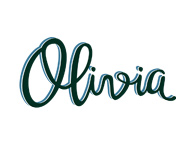 Olívia distinguishes herself in our family, opening a new path in our Group. She reunites the best of our popular recipes and adds to it new seasonings and textures.
Brings to the table what she saw around the world, which results in an explosive combination of flavors and feelings, specially inspired by Asia and Middle East.
One thing is for sure, the plates will be more exotic, but our philosophy remains the same: quality in first place.
We are sure that you will like Olívia; she already likes you!
Will we see around the corner some day?
Address: Avenida Marquês de Tomar 69 A, 1050-154 Lisboa
RESERVATION
Tolerance - Due to the high number of requests, we appreciate that any delay longer than 15 minutes is reported by telephone as soon as possible. If not, your table will be allocated to another reservation.
Booking Duration - To ensure the best experience, we appreciate that all members of the reservation arrive at the scheduled time, as it may not be possible to postpone the next booking.
Table Assignment - Unfortunately, we cannot guarantee specific tables and seats, however please leave your comment recorded that our teams will do their best to fulfil your requests.